Cookies & Cream Cheesecake Cupcakes - this is one of those recipes I come back to over & over again. Everybody loves it.
These Cookies and Cream Cheesecake Cupcakes are hands down the winner at my house.
Cookies & Cream cupcakes? Yes!
Have you ever had an idea and immediately knew that it was going to be totally delicious? That was definitely the case with this gluten-free Cookies & Cream Cheesecake Cupcakes. I'm a sucker for chocolate sandwich cookies, and don't even get me started on cheesecake. When I saw a recipe from Martha Stewart that inspired this vision, I knew inherently that Cookies & Cream Cheesecake must be a good thing. How could it not be?
Try serving them with a mug of my favorite homemade Hot Chocolate! Don't serve them to anyone you don't really like though. Because they'll definitely be coming back to your house.
Cookies and cream cupcakes - the making of a good thing
The challenge was making these cupcakes gluten-free, moist, and delicious. Luckily for you, I know a little bit about that.
I originally used the Schar Chocolate O's because they were my favorite gluten-free Oreo substitute, but you can include any chocolate sandwich cookie or crunchy chocolate cookie you like if you aren't into the cream-filled thing. I make them pretty often with Pamela's Extreme Chocolate Simple Bites cookies, because we always have those around. You can also make Bravetart's amazing Faux-oreo cookies first, and then sacrifice a few of them for these cupcakes.
Sadly, Schar doesn't sell Chocolate O's in the U.S. any longer, but OREOS are now gluten-free!
Did you know?
Yep, there are now gluten-free OREOS - a potentially risky situation for celiacs and gluten intolerant and sensitive people. OREO Gluten Free Chocolate Sandwich Cookies are the same tasty combination of delicious chocolate wafer cookies made with real cocoa + cream that make any moment or any recipe just a little bit sweeter.
Not feelin' cookies & cream cupcakes but love cheesecake?
Try these fun, individual serve GF and Paleo-friendly recipes:
This "Fully Loaded" Gluten-Free Cheesecake Brownies recipe starts with a rich chocolate brownie. Then, the brownies are swirled with cheesecake goodness and topped with candy, nuts and other deliciousness. Sounds pretty amazing, right? If you haven't tried loaded brownies, what are you waiting for?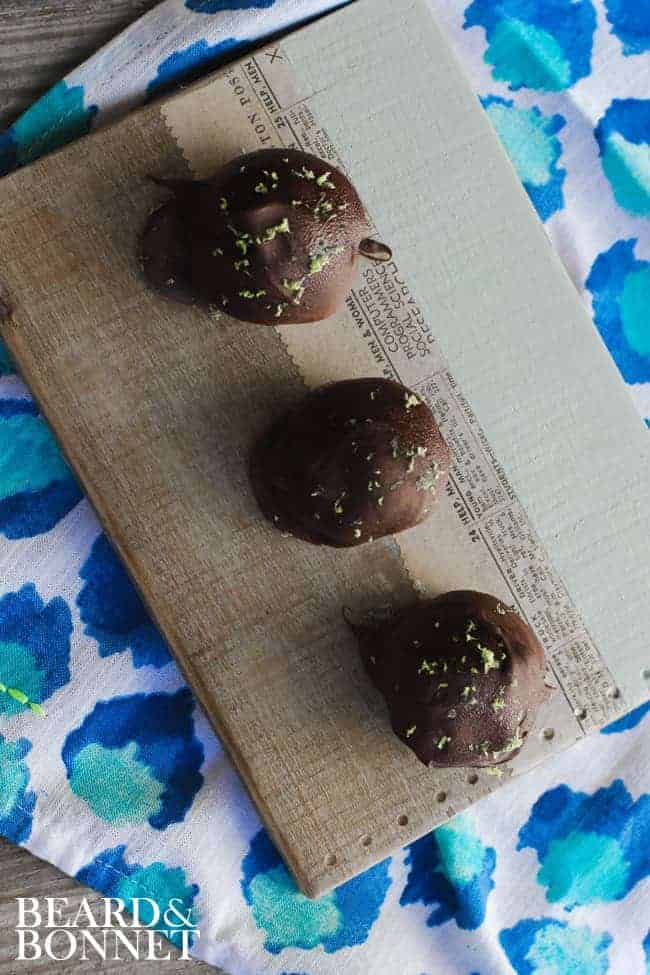 While maybe not true cheesecake, these gluten-free Key Lime "Cheesecake" Truffles from Meg at This Mess is Ours offers these dreamy little truffles that marry the sweet tang of key lime with rich chocolate, lovingly finished with a bit of lime zest. She says they can be whipped up in a jiffy and who doesn't love dessert that is quick, easy and delicious?
Dairy free cream cheese, blended with pumpkin puree, sugar and pumpkin pie spices. This is a great make ahead treat, perfect for bringing to a holiday party or get together. These cinnamon sugar pie crust chips made with Sarah's own gluten-free flour blend are also pretty tasty on their own. Dipped in coffee? Yep, that's good too.
Alison of A Girl Defloured says these Boozy Cheesecake Cranberry Tartlets pack a big flavor. A quick, delicious, crushed gingersnap crust (gluten-free!) filled with a no-bake creamy cheesecake base. Alison finishes them off decadently with a generous splash of Grand Marnier. These easy fruity, boozy and festive treats are sure to delight.
Looking for vegan cheesecake recipes? Look no further!
Gluten-free, vegan, and raw - this dreamy, creamy Blackberry Cheesecake requires no baking. Yes, that's the dessert for me! You all know how much I adore my cashew-based dairy free cheesecakes. I'm hooked - and this one is good anytime there is a celebration.
Fan of classic strawberry cheesecake? This Best Cheesecake with Strawberries is gorgeous and of course, gluten-free.
Cookies & Cream Cheesecake Cupcakes
Two of your favorite desserts join forces....and the results are phenomenally delicious!
Ingredients
24

gluten-free cream-filled sandwich cookies

16 left whole & 8 coarsely chopped (*or 12 whole, see notes)

1

pound

(16 ounces) cream cheese

room temperature

½

cup

sugar

1

teaspoon

GF vanilla extract

2

large eggs

room temperature, lightly beaten

½

cup

sour cream

small pinch of salt
Instructions
Preheat oven to 275 degrees. Line 16 standard muffin tins (*or 12 large muffin tins) with paper liners. Place 1 whole cookie in the bottom of each lined cup.

With an electric mixer on medium high speed, beat cream cheese until smooth, scraping down sides of bowl as needed. Gradually add sugar, and beat until combined. Beat in vanilla.

Drizzle in eggs, a bit at a time, beating to combine and scraping down the sides of the bowl as needed. Beat in sour cream and salt. Stir in chopped cookies by hand.

Divide batter evenly among cookie-lined cups, filling each almost to the top. Bake, rotating pan halfway through, until filling is set, about 22-25 minutes (*24-27 minutes for 12 large cupcakes). Transfer to wire racks to cool completely.

Refrigerate at least 4 hours (or up to overnight). Remove from tins just before serving.
Video
Notes
Keep in a sealed container in the refrigerator for up to 4 days.
Makes 16 cheesecake cupcakes (or 12 HEAPING ones.) If you are making 12, expect to bake 2-3 minutes longer for filling to set.
Nutrition
Serving:
1
g
Calories:
231
kcal
Carbohydrates:
21
g
Protein:
3
g
Fat:
15
g
Saturated Fat:
7
g
Cholesterol:
55
mg
Sodium:
167
mg
Potassium:
73
mg
Fiber:
1
g
Sugar:
14
g
Vitamin A:
455
IU
Vitamin C:
1
mg
Calcium:
44
mg
Iron:
1
mg
Cookies and Cream Cupcakes - the back story.
As I noted here, I'm a sucker for chocolate sandwich cookies, which is where this recipe started. I originally bought and loved the Schar Chocolate O's, which were my favorite gluten-free Oreo substitute until they were no longer available in the US. Also, you can't be Italian and not love cheesecake, right? So, one day I was looking through some Martha Stewart recipes and suddenly I had an inspired vision, what if I married the chocolate sandwich cookie and cheesecake? Voilà -said my mind, the Cookies & Cream Cheesecake Cupcake. It must be a good thing - I mean how could it not be? These quickly became a favorite at my house, and amongst friends. Everyone loves them. Now I make them pretty often with Pamela's Extreme Chocolate Simple Bites cookies or Bravetart's amazing Faux-oreo cookies, and I have noted OREO now carries a gluten-free version but hey, you do you.
I'd LOVE to see your creations, so when you try this recipe, shoot me a picture on social media! (I'm @gfreefoodie – but you knew that, right?)
Photos: Meg van der Kruik, Edits by Diana Losey