I was so excited all day... Almost giddy really...No expectations- I'd whisper just to be safe. This was gonna be good- and I just knew it. He was gonna surprise me. He always does.
We were taking the boys to see Yo Gabba Gabba -Live, Greyson's favorite TV show since he could watch TV- and Parker's favorite too.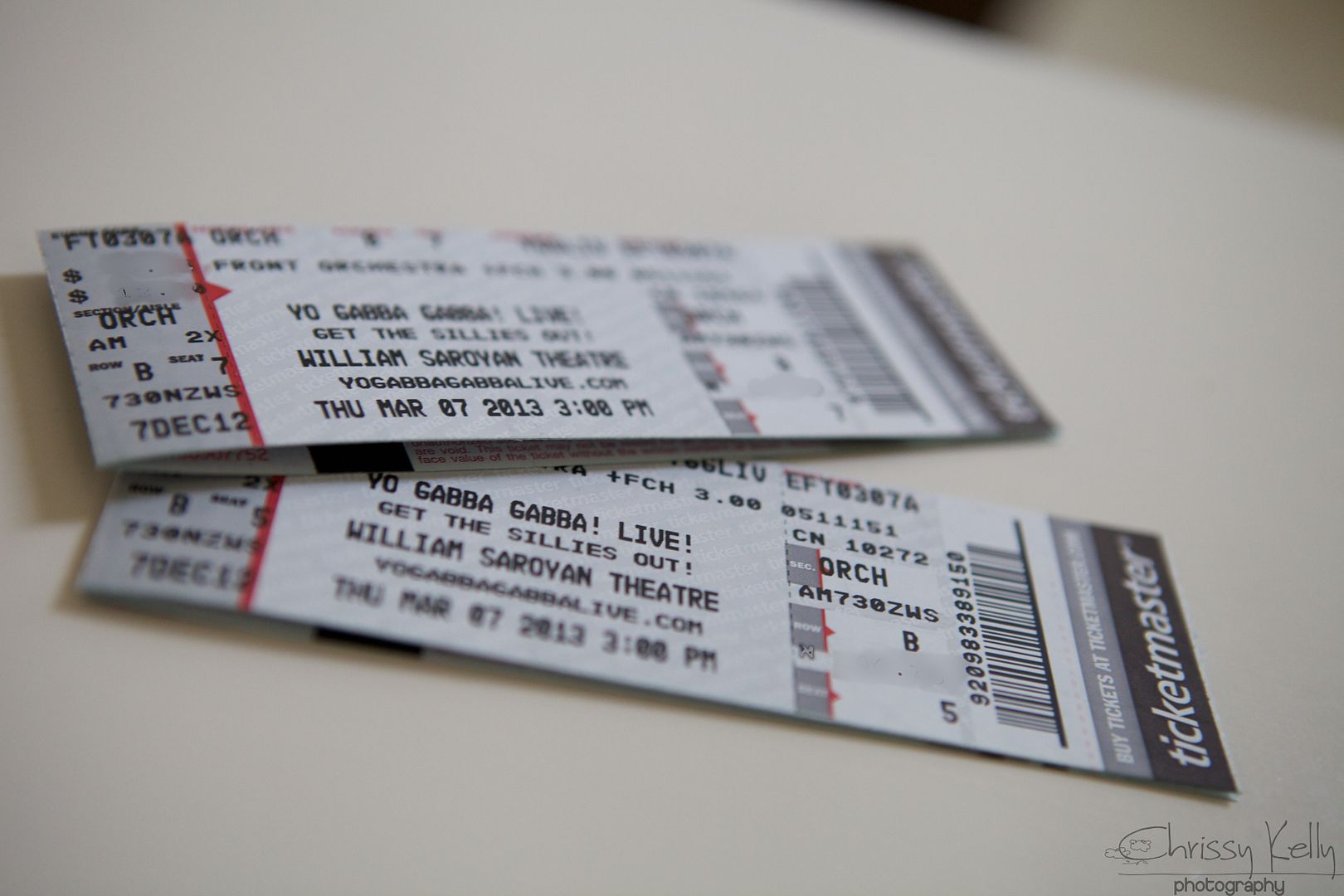 I tolerate shows on Nick Jr., but I swear I actually like Gabba...Probably because my Grey likes it so much and that makes me so happy... I was so excited to see my St. Louis homeboy- DJ Lance- the guy who brings Life to the Gabba Friends...Gabba is full of so much Spectrum-friendly goodness...quick paced, colorful scenes and repetition of messages over and over- just like a Spectrum kid needs...
Don't bite your friends, don't bite your friends!
and
There's a party in my tummy, so yummy! so yummy!

At night Greyson points at my computer and tells me Buh buh- which is his way of asking to see this picture...
Today I repeatedly told Greyson- We are going to see Gabba. Gabba will be loud. We are going in car to see Gabba today- to help prepare him...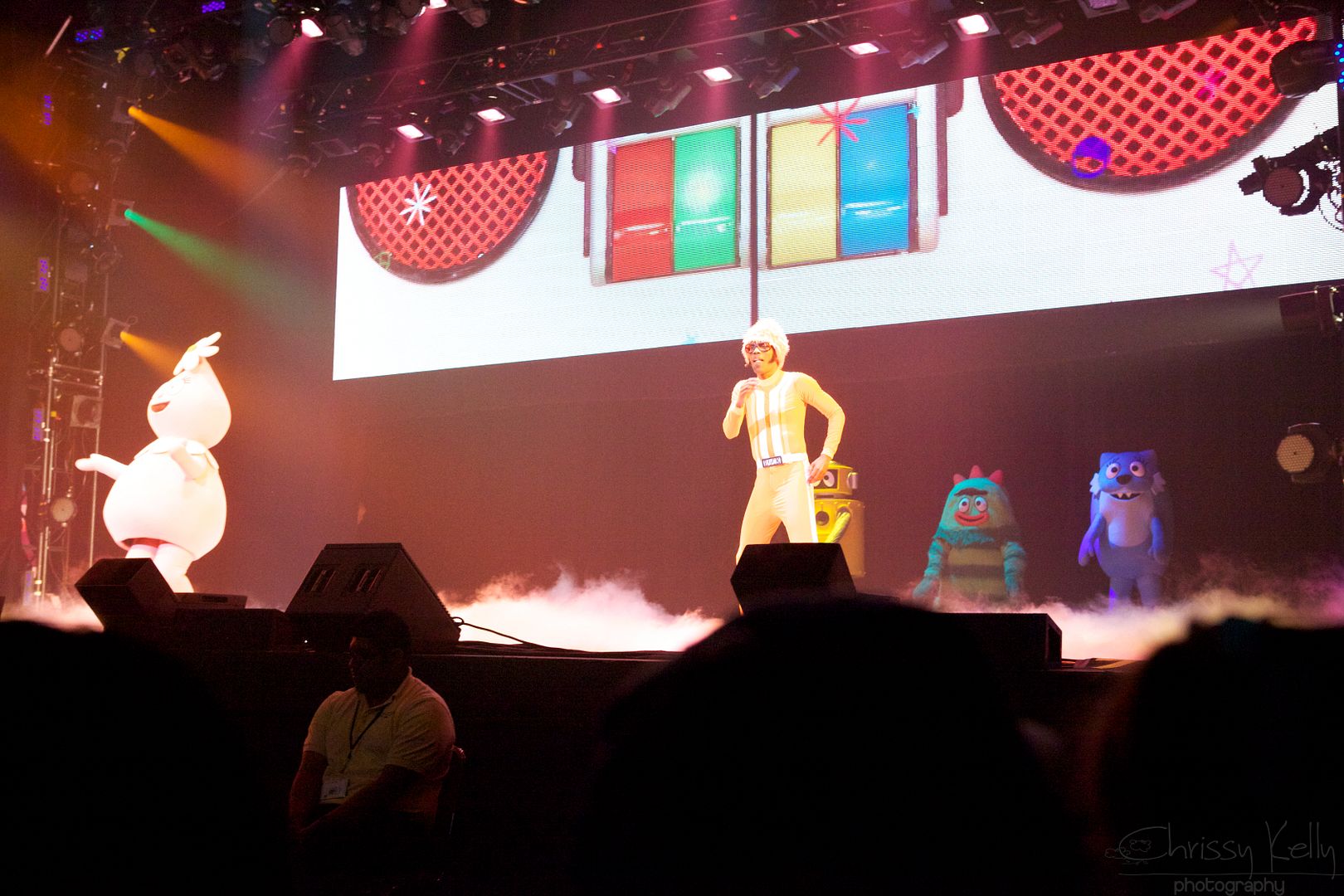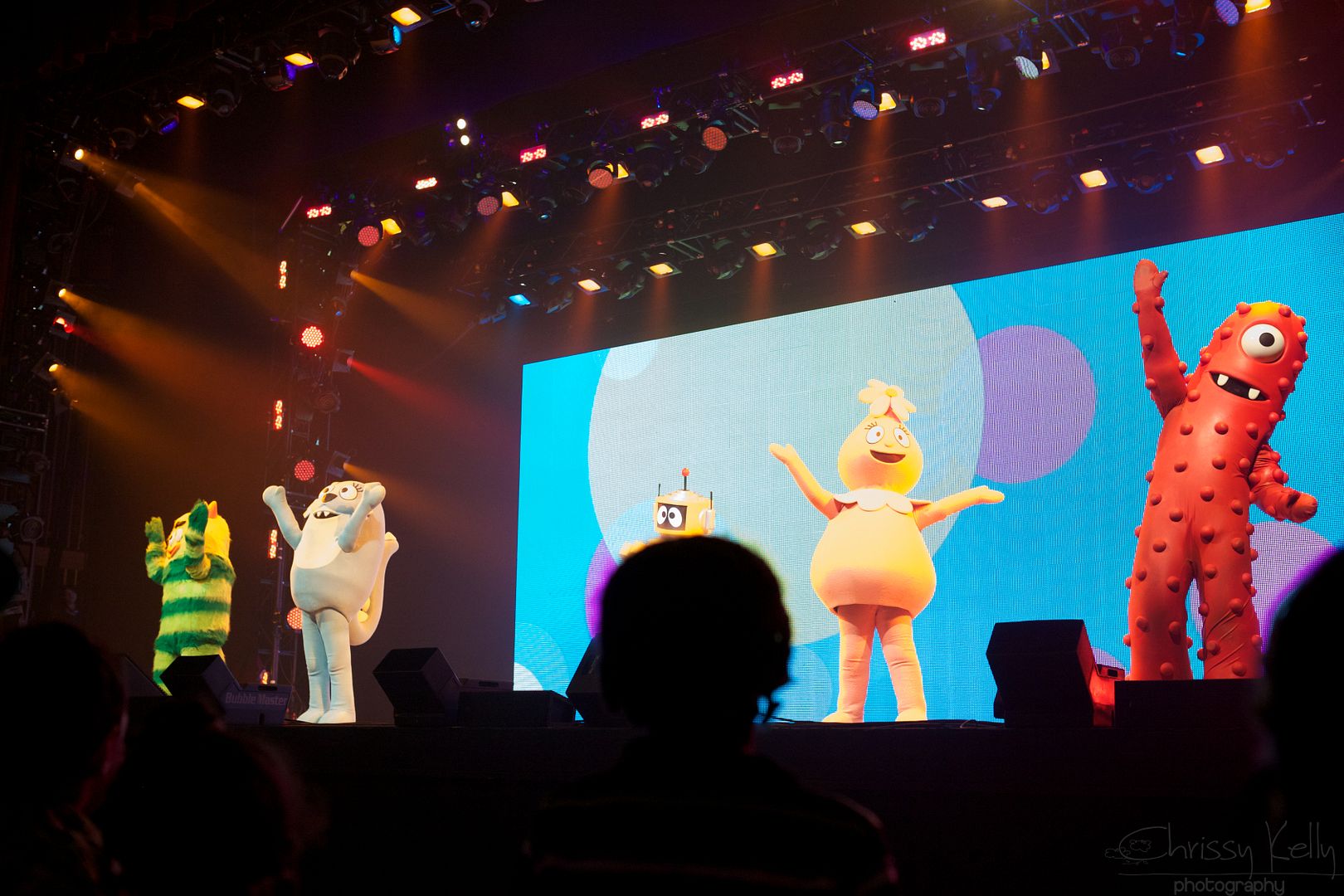 These are our friends, Brobee, Toodee, Plex, Foofa and Muno.
We were in the second row- which was just so awesome...But it was smokey and bright and loud...chest thumping loud...
And I kept my eyes glued to Greyson for his reaction....

Please like it, please like it, please like it...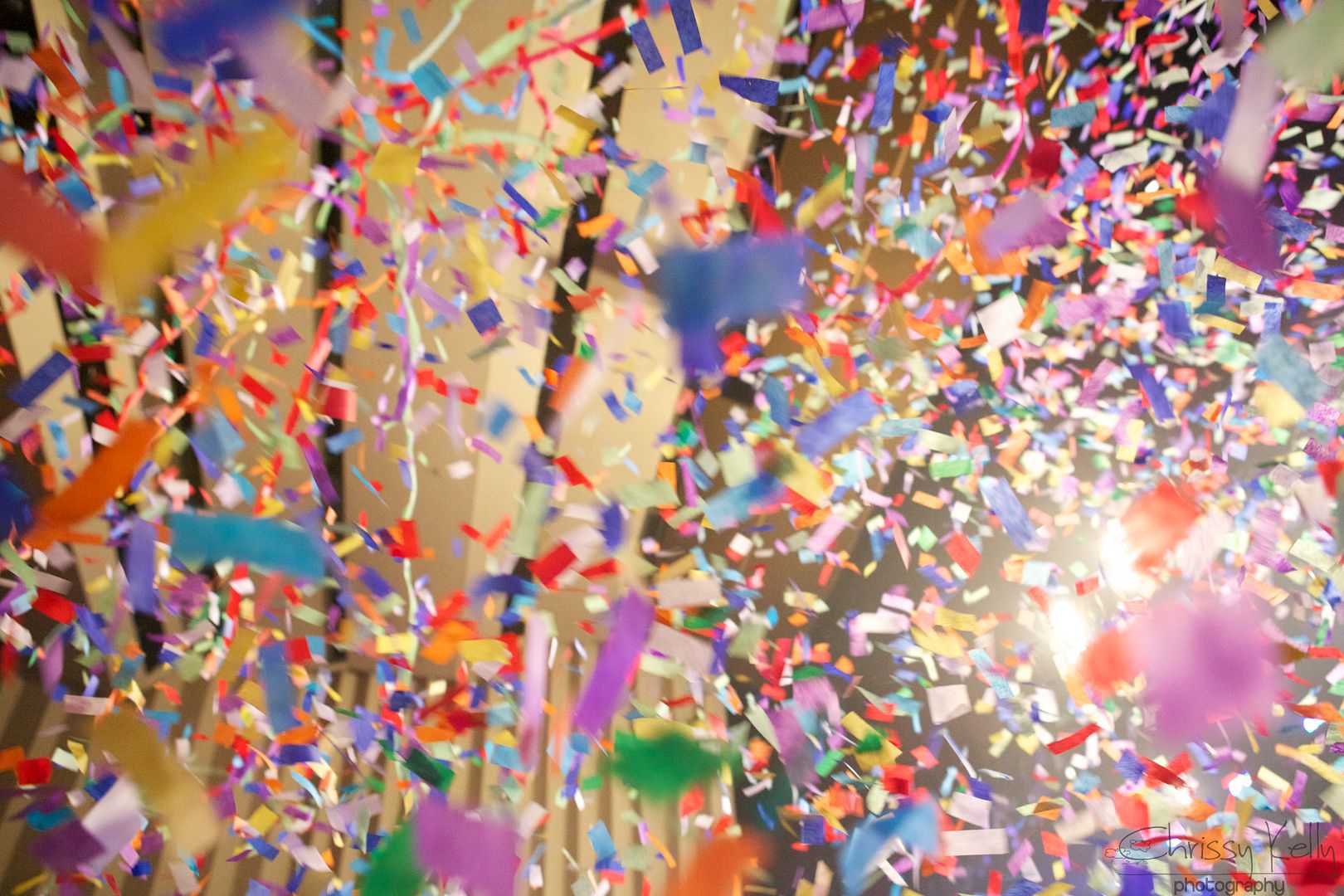 At the start of the show there was a loud booming explosion and then confetti falling from the sky...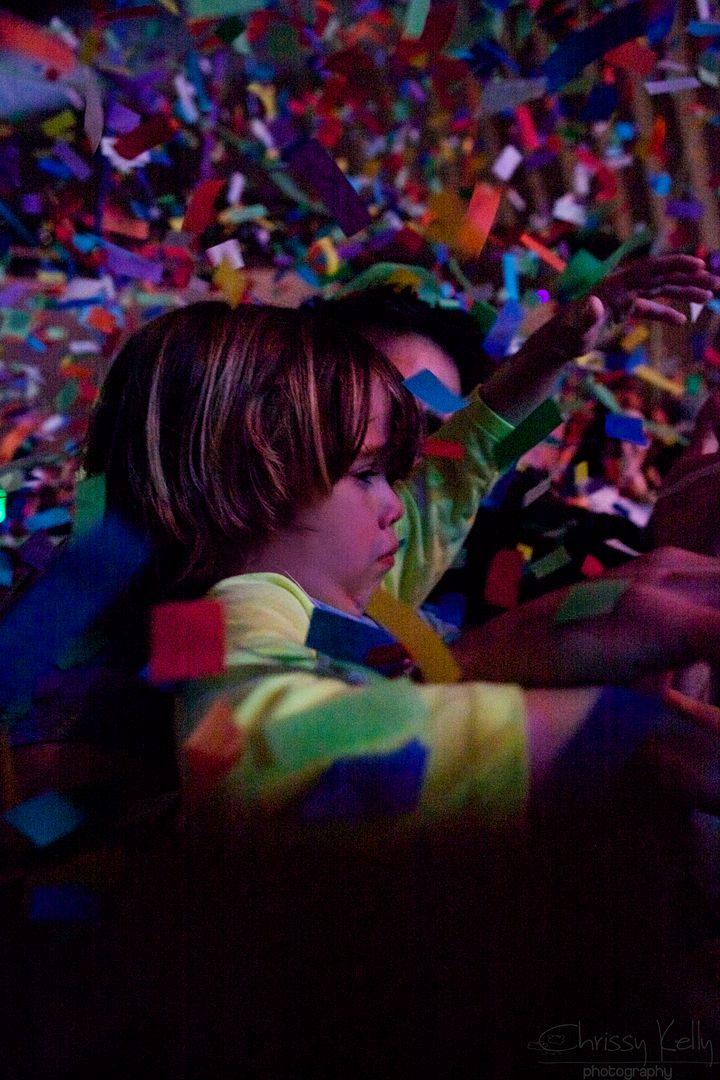 And this was the moment I knew it wasn't good...he flinched like he was being hit over and over while the confetti pelted him...and he was scared... and I felt sick for him and couldn't explain what in the hell was going on... We made it about 15 minutes after this...
We pushed him past his comfort zone- we tried standing on the sides of the theater-I tried to take him further back where it wasn't as loud...we tried to take little breaks in the lobby... And then Michael and I agreed- it was time to go....
We went outside- but Greyson didn't even want to be near the building... He kept pointing towards the parking lot saying, Tar for car...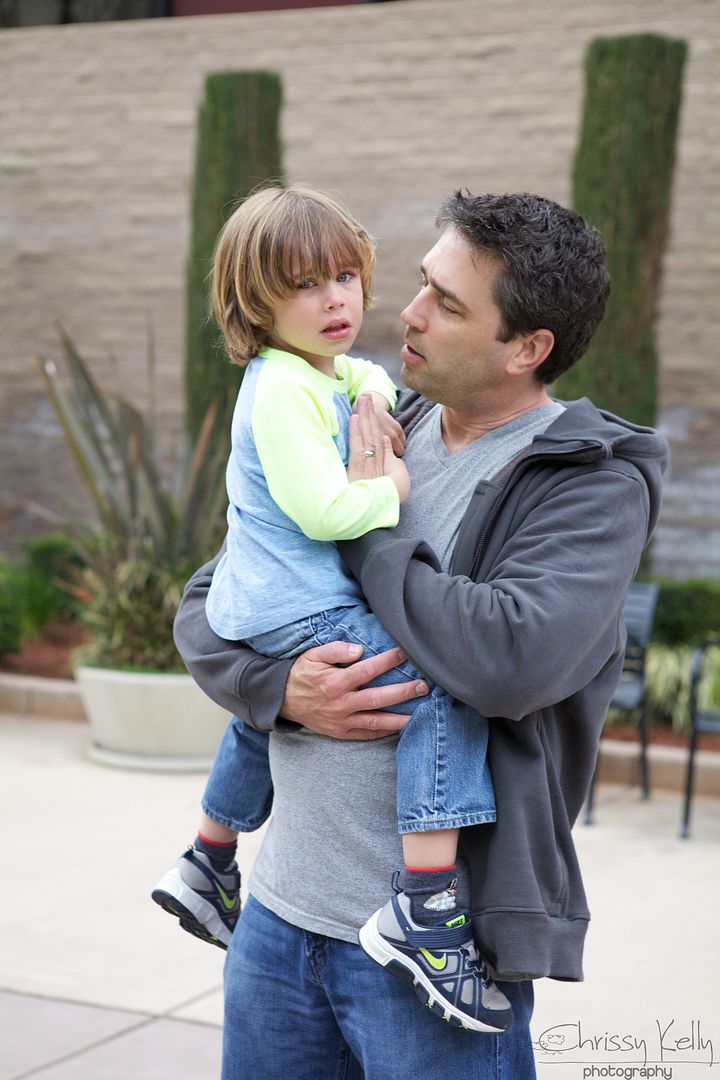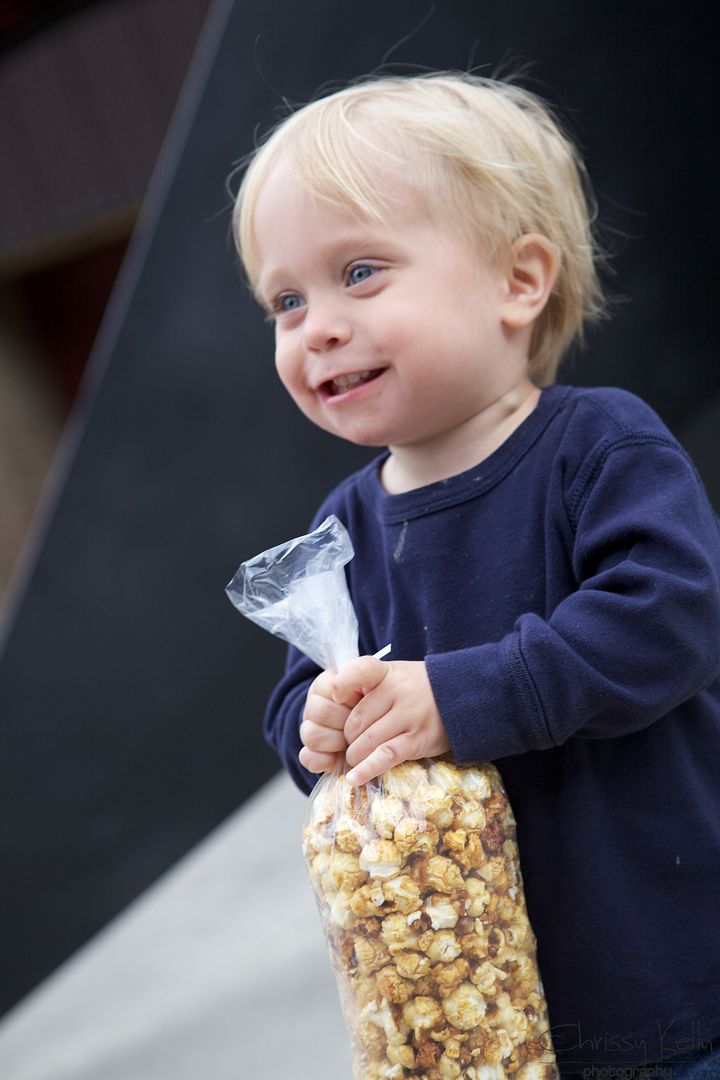 Sweet Parker was in awe during the show...Quiet and still --looking at the stage in shock...
But he was just as happy outside eating kettle corn...
In speech Parker has to knock knock knock to open boxes that contain toys... The knocking is the sign for open and we generalize it to all different settings anytime he needs anything opened.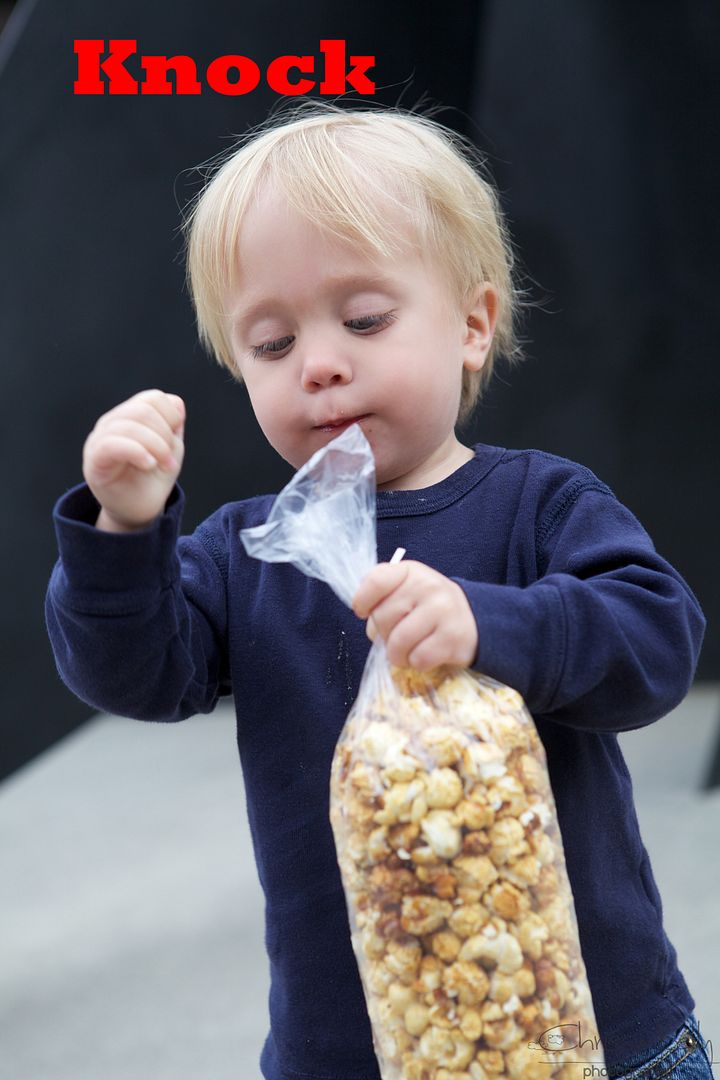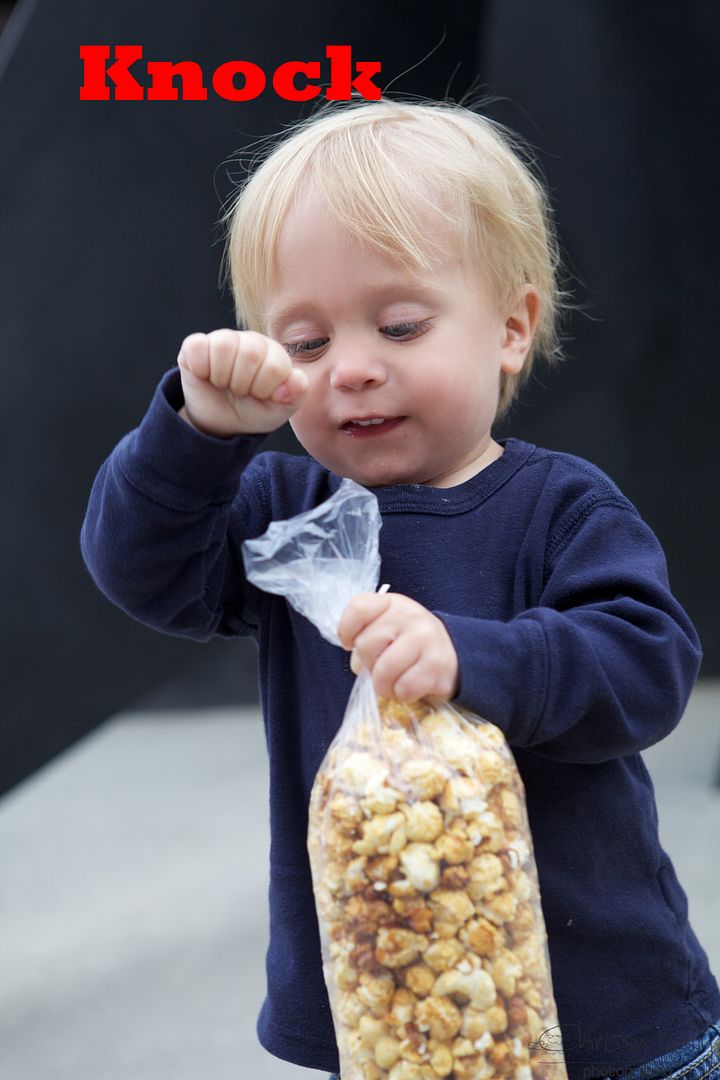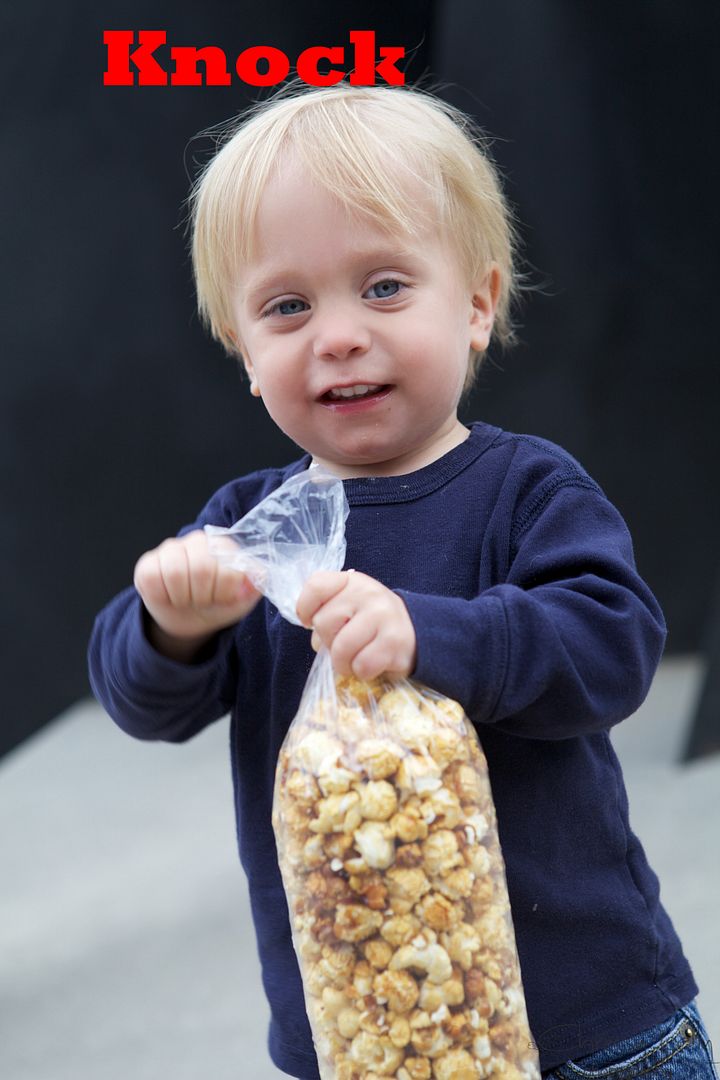 Parker was passionately knocking on the bag of popcorn. I don't blame him- Kettle corn is good stuff...
And all I had to say to Greyson was, Do you want to go to the car?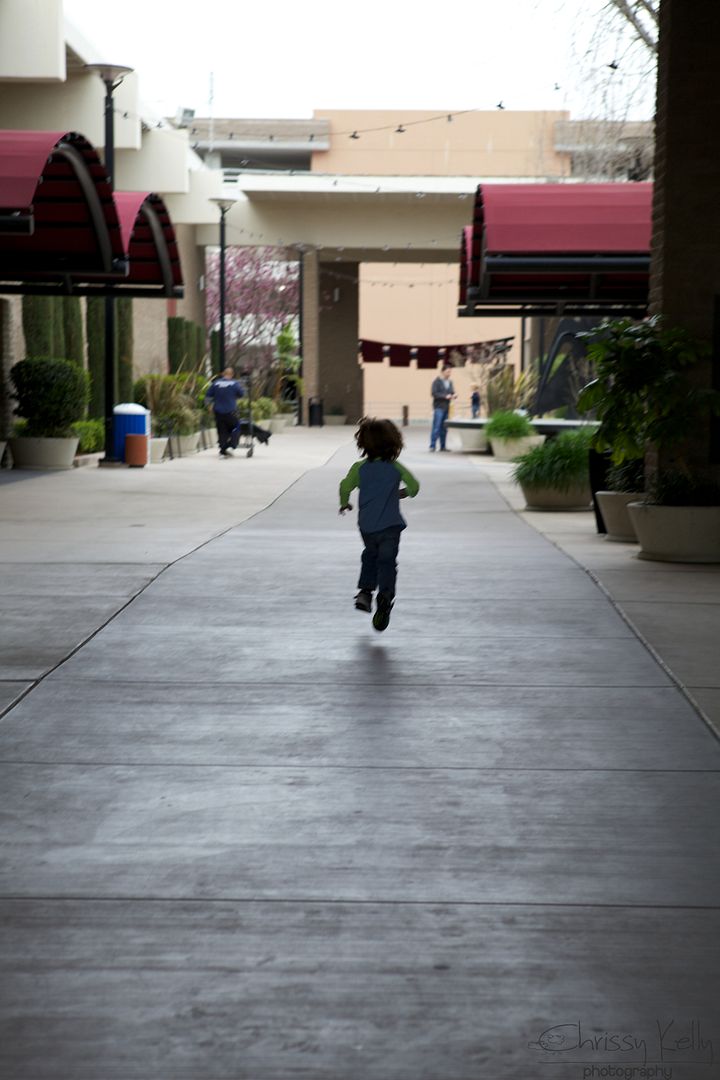 And afterwards when we got home I was so deep inside my own head it was exhausting. What, where, why, how? why? why?why? Deep deep inside. Under water really...Like watching a movie that was scary and in black and white and all consuming. The lines of reality and future and past got all blurry.
Sophocles said The greatest of griefs are those we cause ourselves... And sometimes I believe it's true...it's not the event- it's the analysis of it...its power...its impact... We create it all...
And suddenly I realized what I was doing to myself and I dug myself out enough to at least just start to write... To get it out...To open the box and go through the items one by one.  Hold them in the palm of my hand, rub my fingers over the smooth parts and reflect...decipher reality from imagination.  Focus on the right now...and in these moment it's hard to remember right now is usually real and manageable and perfect.
And I'm sure similar instances of over-stimulation and being scared has occurred to so many other typical parents... But there is an absence of the accompanying ache of Did this happen because of autism...and yes probably...being the answer... And thoughts like- What else will cause me this ache so I can prepare my heart? And Why can't he just like it and fit into the box?
And did the other parents there-- the other parents whose kids lit up...and the exchange I bore witness to- the eyes of the child lighting up- then looking at the Momma- like- this is so amazing and I can't believe I'm here and they are looking at each other with wide-eyed grins in this exchange of joy that I long for daily yet rarely get...
And maybe the ache for that exchange- the insatiable thirst is just so huge because I can't have it...and if I did have it daily I would have no idea that although it is a most sublime of exchanges it's also just a regular part of life.
And now that I've had a few hours of buffer, the emotional squall has come to a calm. I'm embarrassed that I got so sad about something that sounds so silly out loud. I get sad sometimes- and I just have to work through it like anyone... I wish I would have focused more on Parker who was enjoying himself...and there's nothing I can do about any of that now... Just learn from it. Greyson teaches me every single day...
And trust me- we will not give up...We may even try a Gabba show again some day... This is just one of the 99 things that didn't work-this time.

Gabba has a song...

Keep trying, keep trying don't give up...never give up...
Keep trying, keep trying don't give up...never give up...
Don't stop! Don't give up...Don't stop! Don't give up...

See? You can learn a lot from Yo Gabba Gabba...



We will never give up...


I like hearing from you...stop by our FACEBOOK page when you get time... Love, Chrissy
Article Courtesy:  Chrissy Kelly