The first time I truly saw that Greyson could understand more than I realized was over the Summer... Greyson had therapy every day from 8:30am until 5pm. One of those days I had friends and itty bitties over to swim during his afternoon therapy session. Greyson was downstairs finishing up his lunch. All the kids and Moms lined up and headed outside...Grey got up from the table and went to join them.
Greyson doesn't usually notice what other children around him or doing- let alone join in- so I never thought he would attempt to join them... but --being outside and playing in the pool is totally something Greyson does- and that's what he really wanted...
His Teacher and I stopped him- Greyson- It's time to go upstairs. You need to go match your picture. Each therapy session starts out with Greyson matching a picture on a visual schedule- so he can keep track of when it is time to play, have snack, sit in the little yellow chair for certain programs and when therapy is over etc.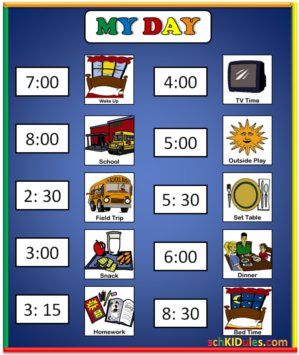 This isn't our schedule- but it's an example of one from the Internet... I'm too tired to go take a picture of ours.
When Greyson heard- Go match picture - he melted...With his eyes scrunched tight and his face turning purple he let out a cry so deep time stood still...he still had food in his mouth from lunch and it fell out in slow motion... real tears were falling down his face... and my heart broke a little bit forever.
My little boy...just wanted to be a little boy playing in the pool...in the Summer... I couldn't blame him.
I didn't know what to do...so often he cries or tantrums...so often I must be stern with him- I learned I had to for his very survival...all business... Stand up! Feet on ground! Quiet mouth! Time to work! Upstairs now! Sometimes constantly correcting your child -feels so sad...And I couldn't do it this time...because of the look in his eyes... It was different... I had to help...but I was helpless...
I took him over to the nearest chair and set him in it... I made him look me in the eyes- which he did-- if only for a second...
Greyson... please.... don't cry. Mommy is so proud of you. You work so hard. You make me happy. You have to work a little more...I'll set a timer on the microwave...when timer goes beep- you can come swim...First work- then swim...

This was way too many words for Grey to comprehend I knew... It's best to speak to him in sentences 3-4 words... But I needed him to hear more...I needed him to hear what I was feeling...
And suddenly Greyson stopped crying and literally hopped out of the chair- walked over to his Teacher to get his picture to match- and started up the stairs for therapy...
He's in there...
He's in there...
Remind me when I forget...
He's in there...
And I imagine if I was in a coma...and could hear...I would pray that people would still talk to me...and that is often a driving force of why I talk out loud to him all the time...
And a couple of days ago- Our family was in the playroom...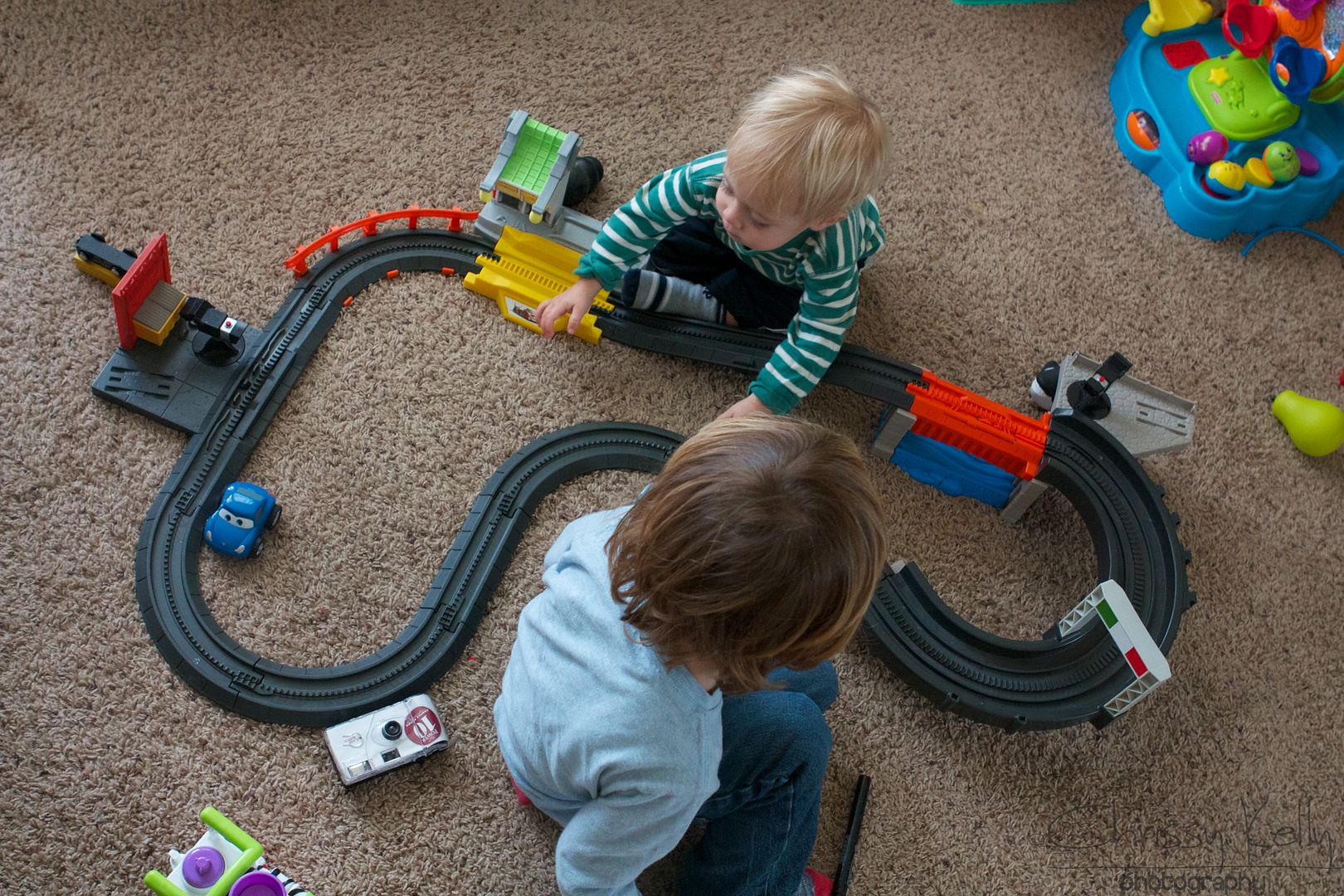 The boys were playing with this track...and one of the cars that goes on it was missing...Michael and I were talking about it...
Chrissy: Have you seen the car that goes on here?
Michael: No, I haven't seen it for awhile...
Chrissy: I haven't either... (I swear I also have a visual inventory of where most of our toys are too). What did it look like again? It was yellow- right? Or was it green?
Michael: No- it's yellow and it doesn't have a motor...

And suddenly Greyson stands up- goes right to one of our toy bins, finds the car deep inside and brings it over to us...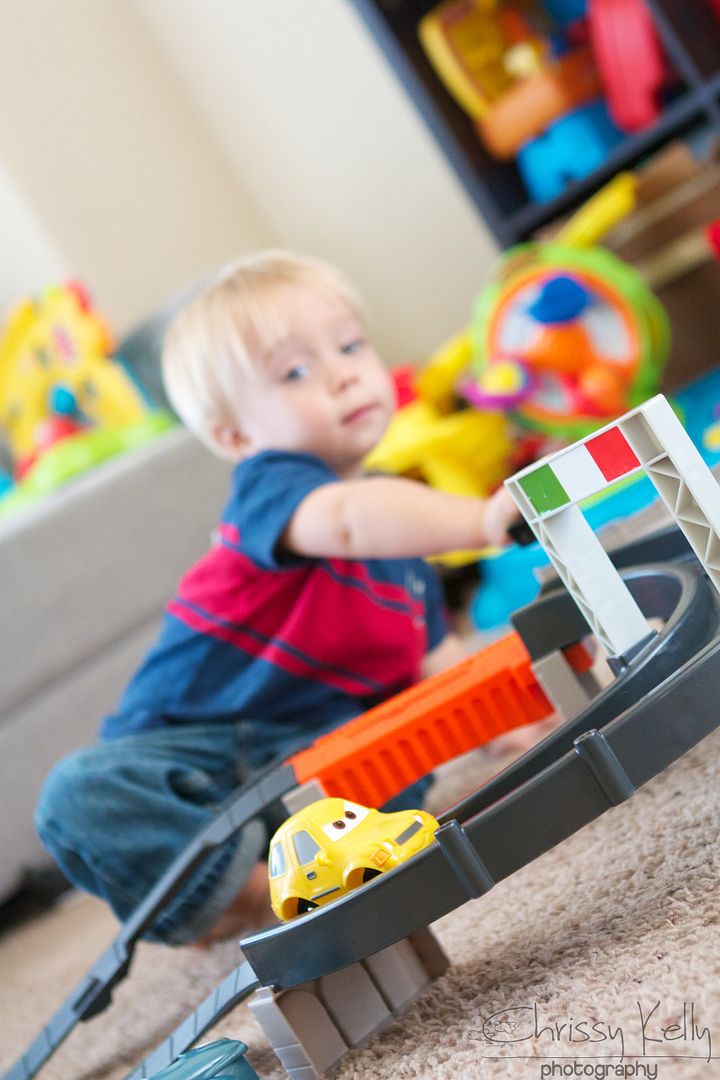 It's that yellow guy right there...He was listening...Holy Cow...
He's in there....
______________________________________
Parker started Speech Therapy today...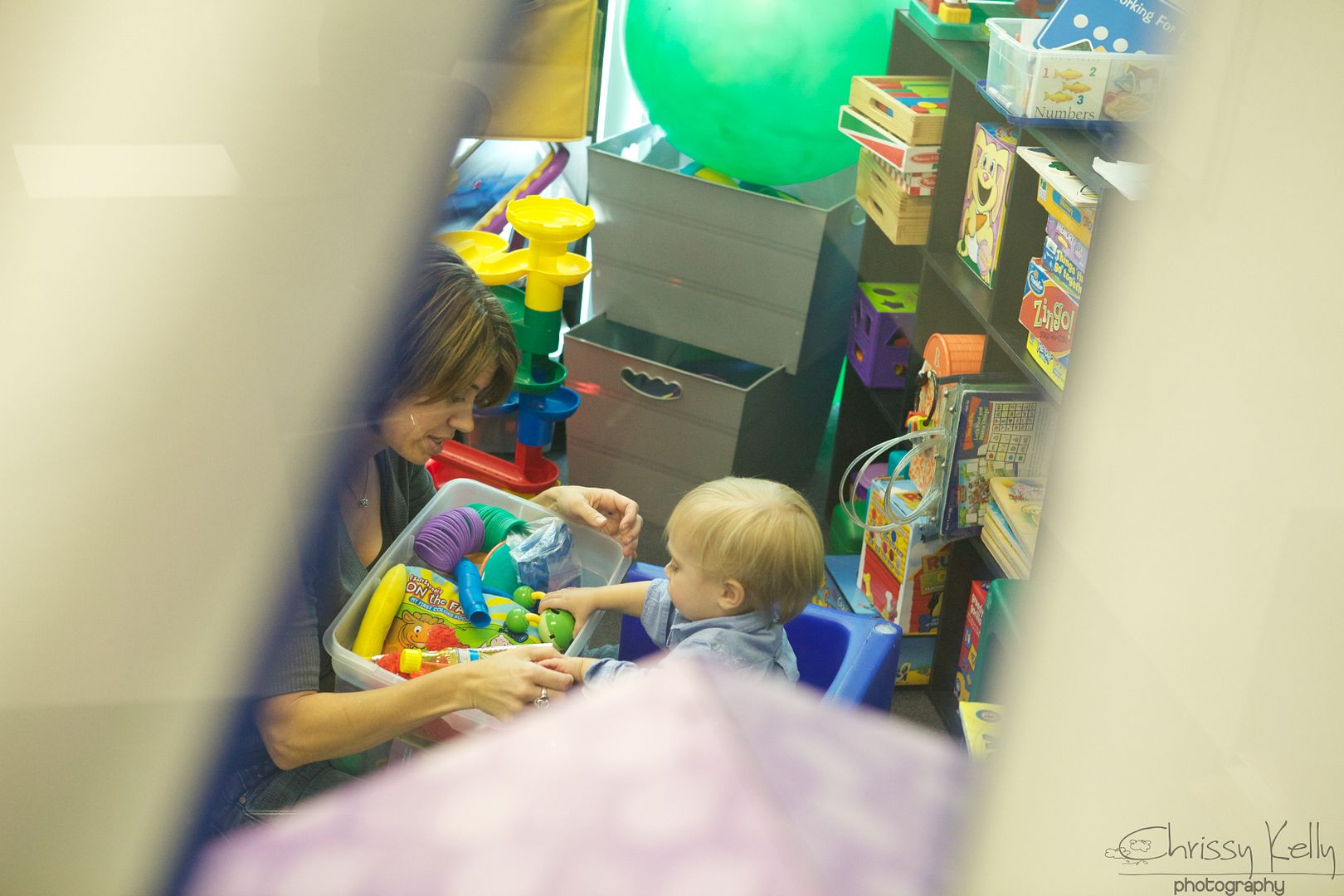 Sometimes doing the right thing is as hard has Hell, Friend... Sometimes we just gotta show up even when we don't want to...
We are grateful to have the expertise of Teacher Amy at The Talk Team to help us...
And afterwards Parker met his Friend for a drink- so he could vent about it...
She reminded him that some days- you gotta just keep smiling and trust it will all be OK in the end...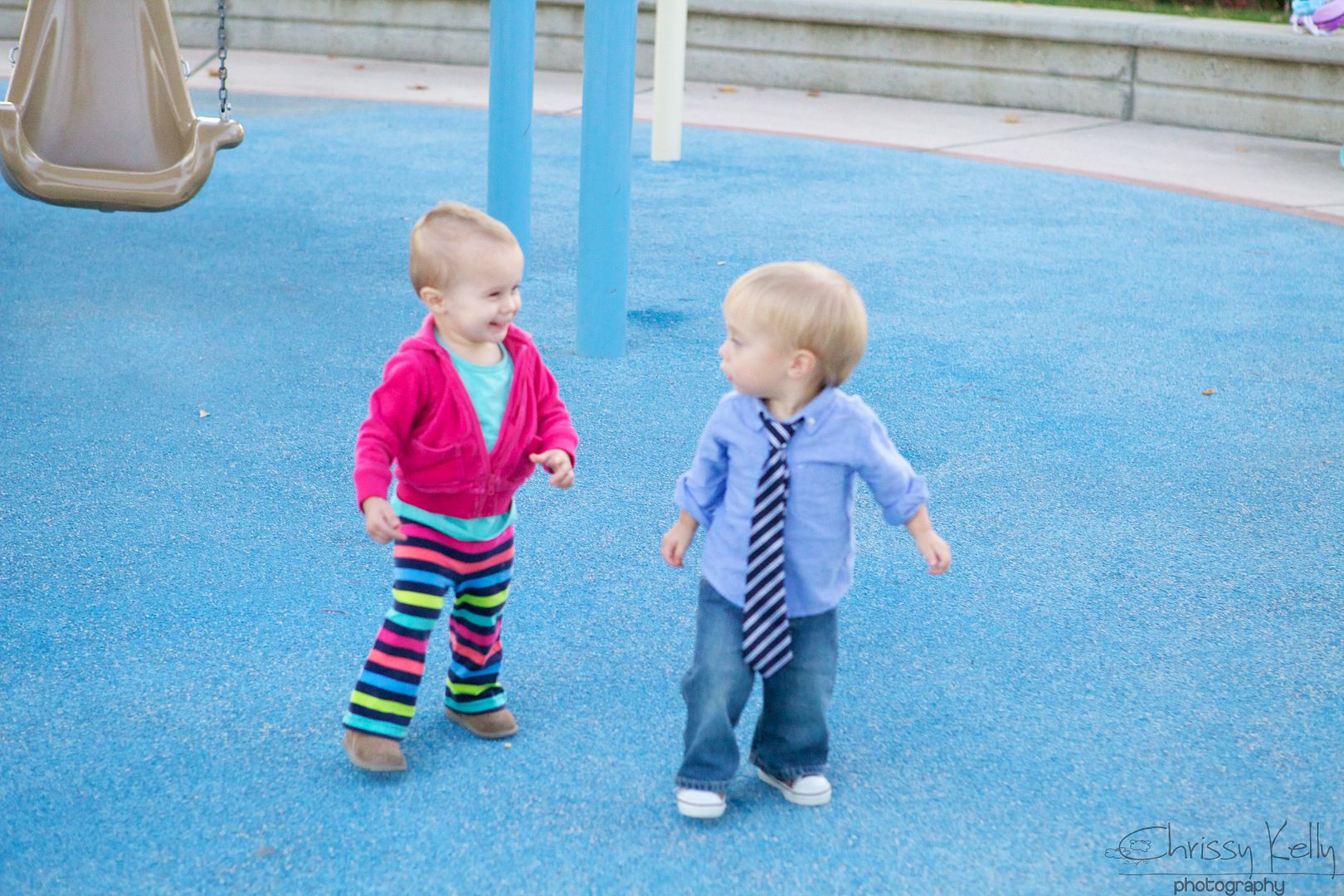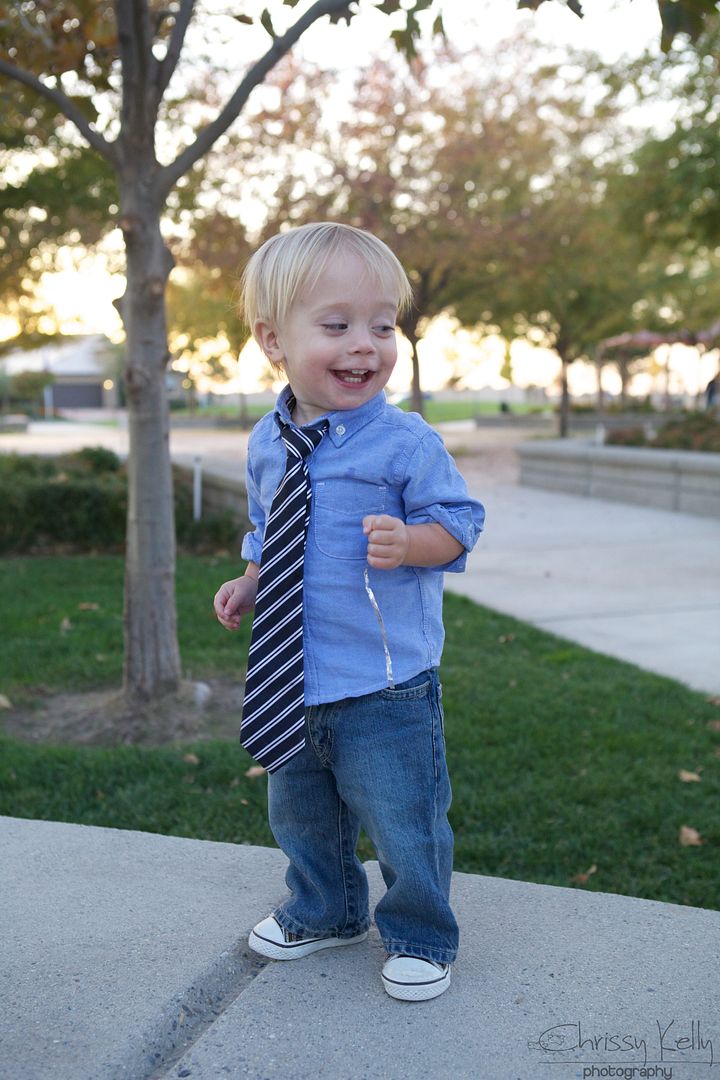 He thinks that sounds like a good plan... and so do I...
Article Courtesy:  Chrissy Kelly